Celebrating 10 Years of Supporting our Local Public Schools
10th Annual Taste of Pinecrest
Saturday, March 3, 2012
11:00 a.m. to 5:00 p.m.
Pinecrest Gardens
11000 SW 57th Avenue
Intellaclaim Public Adjusters proudly sponsors a fun-filled day for the whole family, the Taste of Pinecrest will feature dishes from popular local restaurants and caterers.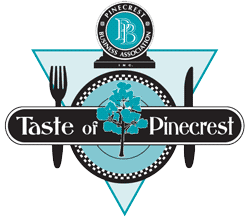 In addition to delectable treats, the Taste of Pinecrest will feature free activities for kids from the Miami Dolphins Special Teams. Guests will also enjoy an active scavenger hunt, live entertainment, a juried student art show, a fabulous raffle, and many more surprises.
Since 2002, the Pinecrest Business Association, local restaurants, businesses and members of our great community have come together for a unique event that supports our public schools. Each March we host the Taste of Pinecrest, which has raised more than $250,000 for the five public schools in Pinecrest since its inception.