We work for you, not the insurance company
At Intellaclaim Public Adjusters, we understand that property insurance issues can be complicated. When disaster strikes, knowing how to navigate the insurance claim process can be difficult. Decisions made in the earliest stages of a claim can directly impact the outcome.
With over 25 years of experience under our belt, we've represented hundreds of families and countless large commercial properties with their insurance claims. We would be pleased to do the same for you.
Call Now For A FREE No Obligation Consultation and Inspection! 305.303.7012 or Toll Free 866-965-2524

Our Team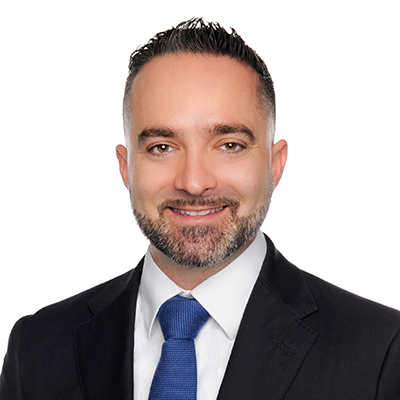 Jonathan Wilson
Public Adjuster, Appraiser, Licensed in California, Florida, Kansas, Maryland, South Carolina, Texas, and Utah
305-303-7012
Jonathan started his career working as operations manager for a construction company specializing in insurance claim related repairs, chasing natural disasters around the country during the very active 2003-2005 hurricane season. After witnessing such unfair treatment by a majority of the insurance companies, Jonathan decided to get his adjusting license to focus on helping people recover a fair settlement to fix their homes after large disasters. Intellaclaim was founded in 2006, one year after Hurricane Wilma hit South Florida, filling a need for property owners grossly shorted by their insurance companies. Since starting Intellaclaim, he has successfully settled over eight hundred claims varying from small plumbing leaks to large multi-million dollar commercial fires.
Some affiliations include:
Pinecrest Business Association – President 2016-17, 2023, Board of Directors 2015-Current
Chamber South – Ambassador 2015-2017
BNI Miami-Dade – Training Ambassador 2012-15
Cutler Bay Business Association – President 2013, Board of Directors 2010-14
B.N.I. South Beach Chapter – Member 2012-Current
B.N.I. Best of the West Chapter – President 2009-10
Florida Association of Public Insurance Adjusters (F.A.P.I.A.) – PR Committee 2008-09, Current Member
Achievements include:
Miami-Dade County Police Department – Certificate of Appreciation, 2010
Citizens Crime Watch of Miami-Dade – Citizens Involvement Award Winner 2014, Nominee 2013,2015,2016
Eagle Scout – Boy Scouts of America 2001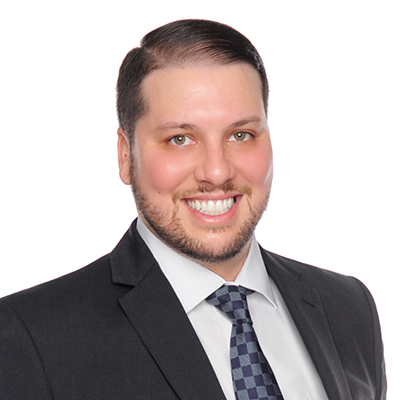 Diego Mella, CPCU
Public Adjuster, Licensed in Florida
305-303-7012
Diego began his career working as a claim's adjuster for two major insurance companies for 7 years. Diego graduated from Florida International University with a Bachelor's Degree in Criminal Justice. Diego went on to earn his Chartered Property and Casualty Underwriter (CPCU) designation which is a professional designation in property-casualty insurance and risk management. While at the insurance companies, Diego's goal was to provide great customer service and do what is right for the insured. He soon realized that the best way to do right for the insureds is to advocate for them against their own insurance companies and to help them get the money they truly deserved. After repeatedly seeing the insurance companies underpay for damages after Hurricane Irma, Diego decided to become a Public Adjuster. With his knowledge and experience with the insurance industry, he has been successful in making sure our clients get the money they deserve to bring their life back to normal.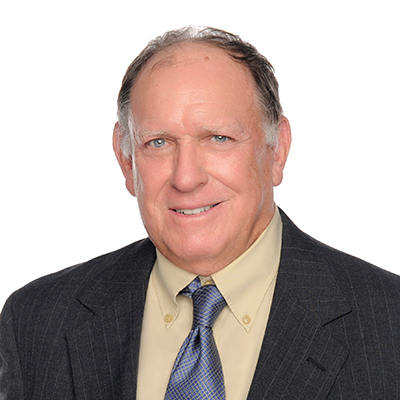 Ray Kilpatrick
Public Adjuster, Certified General Contractor since 1978, Licensed in Florida
305-303-7012
Espy Wilson
Public Adjuster, Licensed in Florida, North Carolina, Texas. WIND Certified Appraiser, WIND Certified Umpire, IICRC Mold Remediation Certified
305-303-7012
Espy started her career in the mid 80's working as a preferred contractor for the State Farm and Allstate Insurance, specializing in fire and water damage claims. After almost 15 years of working closely with insurance companies, the industry as a whole decided to move away from the preferred contractor program and allow insureds to hire their own contractor. Espy began to see a shift in the way insurance companies handled claims after the 2003 Hurricane season, having worked over 100 Ivan claims in Pensacola. She decided to get her public adjusting license to represent property owners against their insurance companies and takes great pride in delivering settlement checks to her client's hands, 3-4 times larger than the initial payment.

Contact Us
305.303.7012
Toll Free: 866-965-2524
9555 SW 175th Terrace
Suite 15
Miami, FL 33157
Contact Us To Submit A Claim